Fights in Tight Spaces Smashes its Way Into Early Access Today With a Brand New Trailer
Build your deck, control the space, and live to fight another day.
Mode 7 and Ground Shatter are thrilled to announce that Fights in Tight Spaces, their tactical fighting deckbuilder, will be released in Early Access on PC today, Feb 24th. The game will launch at 10am PST and will be available on Steam, the Epic Games Store and GOG.com, with an Xbox Game Preview update to follow later in the day.
Watch the Launch Trailer on YouTube
It usually takes a
About the Game Fights in Tight Spaces blends deck-building, turn-based tactics, and thrilling animated fight sequences in classic action-movie settings. Learn to balance your hand, momentum, and positioning to overcome the odds to defeat your adversaries.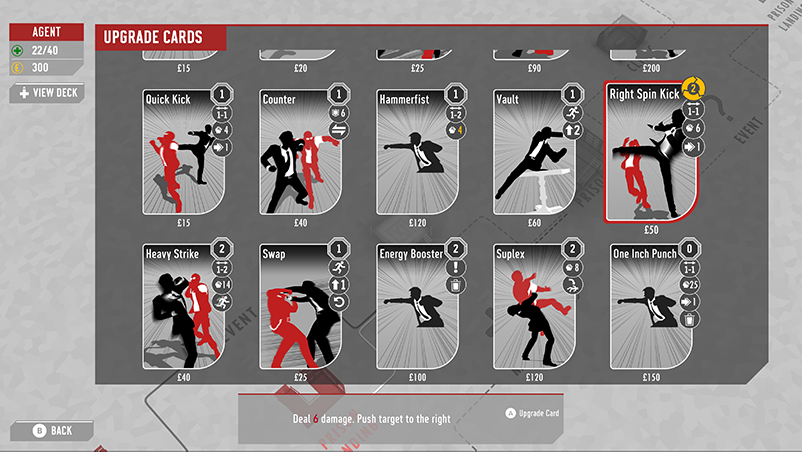 Pick from over 150 cards as you build a deck to suit your play style and your opponents.
Encounter random events, acquire enhancements (or injuries), and make critical choices about how best to upgrade your agent for the fights ahead.
Features
Control the Space: Use the environment against your adversaries
Train your Abilities: Build a deck to suit your play style, upgrade your moves, and equip your agent with a range of enhancements
Protect High-Value-Targets: Use your skills and abilities as you act as bodyguard to VIPs
Endless Threats: With a new mission each time your play, evolve your tactics, unlock new possibilities, and perfect your strategy to defeat the criminal underworld
About Ground Shatter Ground Shatter are a Bristol, UK dev team renowned for their sterling work on the door-smashing, man-kicking, bite-sized FPS extravaganza Rico.
About Mode 7 Mode 7 is an indie developer and publisher, best known for its Frozen Synapse games and recent published titles such as Tokyo 42 and The Colonists.
Save 10% on Fights in Tight Spaces on Steam (steampowered.com)
Latest posts by JADIRI GAMER
(see all)