Fatshark and Blackfox are proud to invite new artists to get their work published in Dreadlands.
Dreadlands is a turn-based skirmish game set in a living post-apocalyptic shared world. Explore Dreadlands by travelling across its many regions with your misfit gang of miscreants and mercenaries. The game is set in a Shared World where players frequently encounter and interact with each other. Sometimes they cooperate, other times they pick fights in bloody PvP battles.
Every player forms a team of three, and each team has a logo. This is where you come in. Enter Game Artist. You can create a logo, and all creations approved by the developer will be permanent fixtures in the game. The creators will also be mentioned in the game credits.

More information about how you can get your art into Dreadlands via
http://playdreadlands.com/gamedev
It usually takes a

Dreadlands – Available Now on Steam
https://store.steampowered.com/app/1054690/Dreadlands/
Welcome to the vivid, vibrant, and violent post-apocalypse. The Dreadlands await.
Dreadlands is a shared world, turn-based tactical, skirmish game set in an unforgiving environment where life and death revolves around the constant struggle for Glow, a resource as valuable as it's enigmatic.
Explore the wondrously diverse regions of the Dreadlands, ovecoming the wealth of challenges provided by the treacherous terrain, voracious Beastlife and trigger happy locals.
GANG FACTIONS
Create your gang from any of the rival factions inhabiting Dreadlands. Two factions will be available at Early Access Launch, The Scrappers and the Tribe-kin, and will soon be joined by a third faction, the Skarbacks.
All playable Gang Factions have their own background campaign. The storyline will introduce the player to the faction's worldview, mentality, culture and of course, current problems that have to be dealt with.
Once the Gang Faction campaign is completed, the Main Story campaign will be unlocked. The Main Campaing will thrust the player deeper into the lore, intrigue and many entities vying for power, or merely survival, in the Dreadlands.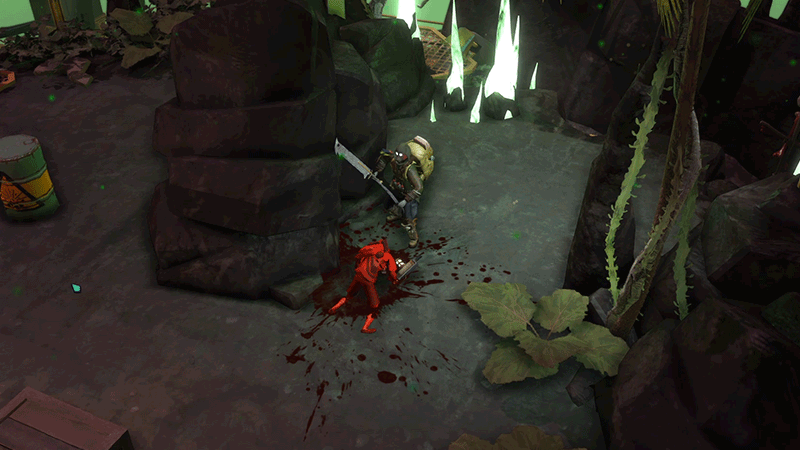 Latest posts by JADIRI GAMER
(see all)