SILLY MULTIPLAYER PARTY GAME GANG BEASTS NOW AVAILABLE IN PHYSICAL BOXED EDITIONS FOR PLAYSTATION®4 AND XBOX ONE
Skybound Games and Sheffield, UK-based independent game studio Boneloaf today announced that multiplayer party brawl Gang Beasts is now available in physical boxed editions for both PlayStation©4 and Xbox One at retail locations across North America on the 3rd December and all other territories on the 6th December. The game is available for $29.99 / €24.99/ £19.99. 
It usually takes a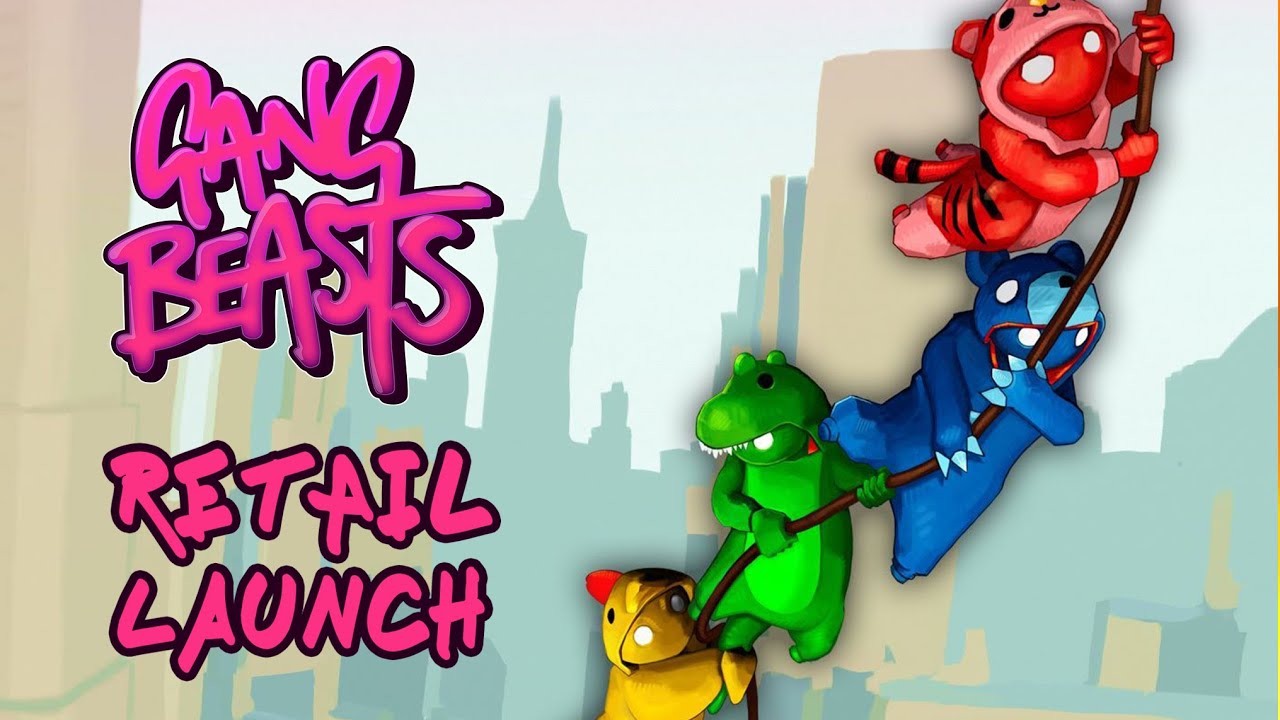 Gang Beasts is a silly multiplayer party game set in the gristly "MEATROPOLIS" of Beef City, a city of colorful gelatinous characters,
hilarious scenes of cartoon violence, and Beef. Players customize your character from hundreds of costume combinations and grapple, tussle, punch, kick, and throw wobbly enemies into unspecified hazardous machinery, flaming incinerator pits, and ginormous industrial fans.
 
Gang Beasts has provoked fits of spontaneous yelling and laughter in players young and old since it was originally shown at the Animex International Festival of Animation & Computer Games in 2014. It has been showcased at hundreds of events and multiplayer gaming parties around the world since then. Gang Beasts was nominated for a BAFTA in the Multiplayer category in 2018, an Honorable Mention for Excellence in Design at the 2015 Game Developer Choice Awards, and won the Friendly Fire (Best Game to Mess With Your Friends) from Curse at E3 in 2015 and the Gamer's Voice Award in the Multiplayer category at SXSW in 2016. 
 
More information about Gang Beasts can be found here: http://gangbeasts.game
 
Media Assets: 

###

For UK/EMEA media enquiries:

Stefano Petrullo – Renaissance PR
[email protected]
+44 (0) 7828 692 315

Aaron Seaman – Renaissance PR
[email protected]
+44 (0) 7889 691181
US Press Contacts:
Skybound Games - Elicia Basoli
[email protected]
617-877-7497

About Skybound Games
Skybound Games is a division of Skybound Entertainment with the capability to produce tabletop and video games. The team works closely with creators to expand their unique and exceptional IP to new platforms. Skybound Games' slate across video games includes Telltale's The Walking Dead, Baldur's Gate, and Slime Rancher. The tabletop slate includes Pitchstorm, Superfight, and The Walking Dead: Something to Fear. Skybound Games can be found on Twitter, Facebook, and Instagram.
About Boneloaf:
Boneloaf is a small independent game studio with members and partners working in the UK, USA, and Canada. Boneloaf are currently making a series of experimental multiplayer party games made with physically simulated characters. The company name comes from the word Boneloaf members use to refer to specific hunks of collectable meat frequently seen in classic arcade and console games.
Latest posts by JADIRI GAMER
(see all)