Publisher and developer Tripwire Interactive, creators of the critically acclaimed Killing Floor 2 and Red Orchestra franchises, today released Killing Floor 2's latest free content update, Killing Floor 2: Back & Kickin' Brass. Players on PlayStation®4, Xbox One, and PC via Steam can jump into Killing Floor 2: Back & Kickin' Brass today, which kicks-off the summer event with a brass-load of new content, along with some frightening familiar faces.  To celebrate the Summer Content Update, Tripwire has kicked off an extra-long Free Weekend on Steam starting later today and ending at 10 a.m. PDT on Tuesday June 25, 2019.  During the Free Weekend the game will be discounted on Steam!  Check the official Steam page for more details.
It usually takes a
Tripwire Interactive is Bringing the Seasonal Heat with Killing Floor 2's Steampunk Summer Event

Killing Floor 2: Back & Kickin' Brass introduces a new game mode, "Objective." Objective mode brings unique animations, interface elements, environmental tasks, special effects, cinematics, and more all together to create a fresh narrative experience for Killing Floor 2 players. That's not the only Brass-kicking addition! Killing Floor 2: Back & Kickin' Brass includes a brand-new map, "Steam Fortress," which arrives with two new kick-brass weapons: the seal squeal and medic bat.
Killing Floor 2 players will also get a blast from the past with the return of the Summer Sideshow Zeds and the continuation of the steampunk adventures of Lockheart, where players can assist Lockheart in repairing and refueling his rocket in order to blast off and begin an assault on the moon!
Killing Floor 2: Back & Kickin' Brass also includes other exiting updates, like the addition of prestige rank 5 and limited-time skins, objectives, and cosmetics. For full details on today's launch of the summer event, head to the Killing Floor 2: Back & Kickin' Brassmicrosite.
In Killing Floor 2, join a motley crew of civilians, soldiers, and mercenaries as they band together to fight off waves of murderous Zeds, horrific and monstrous clones that have descended upon continental Europe following an outbreak caused by the Horzine Corporation. Choose from multiple classes, tons of weapons ranging from traditional assault rifles to off-the-wall "Mad Scientist" tools of slaughter, and customize the perfect Zed-slaying warrior with a wide variety of perks geared toward different playstyles and roles. With support for up to 6-players in Survival Mode, 12-players for Versus Survival, and regular free content updates consisting of new maps, weapons and gameplay enhancements,
 Killing Floor 2 is the perfect starting point for players looking for FPS multiplayer mayhem on PlayStation®4.
In KILLING FLOOR 2, players descend into continental Europe where the outbreak caused by Horzine Biotech's failed experiment has quickly spread and gained unstoppable momentum, essentially paralyzing the European Union— Just one month after the events in the original KILLING FLOOR, the specimen clones are everywhere and civilization is in disarray; communications have failed, governments have collapsed, and military forces have been systematically eradicated. The people of Europe know survival and self-preservation too well and lucky survivors have gone into hiding.
Not all have given up hope though... A group of civilians and mercenaries have banded together to combat the outbreak and established privately funded operation bases across Europe. Upon tracking specimen clone outbreaks, players will descend into zed-laden hot zones and exterminate them.
KEY FEATURES: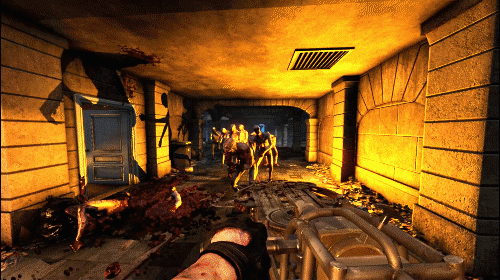 • Visceral Gore - KILLING FLOOR 2 ramps up the gore with a proprietary, high powered persistent blood system bringing new levels of fidelity to the genre. Players will send entrails, severed limbs, and blood flying as they wade through hordes of enemies. But they need to watch out! If caught, enemies will rip them, and their entire party limb from limb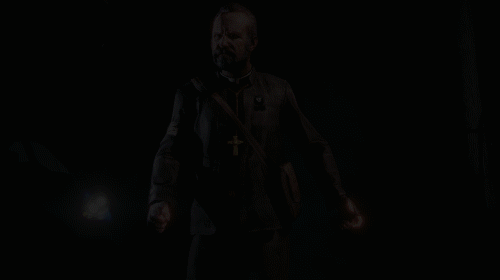 • 6 player co-op or solo play— A multitude of varied playable characters await for players to choose from as they enter the fray in online co-op mode or solo mode for those willing to brave the horrific specimens alone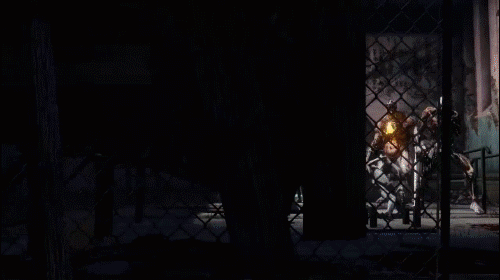 • Versus Survival Game Mode - Be the Zed! A 12 player PvP mode where two teams take turns playing Humans vs. Zeds in a pair of short matches. In the first match, one team plays Humans and the other Zeds until the humans all die during a single round or they beat the boss. For the second match the teams switch sides and when the battle is completed both teams receive a score based on their performance and the higher score wins!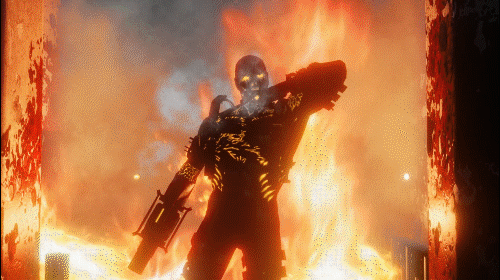 • Terrifying Zeds - New enemies and fan favorites from the original game are back with expanded and smarter artificial intelligence, dishing out powerful attacks, working as a group to weaken the player's party and pushing the challenge level and fear factor to new levels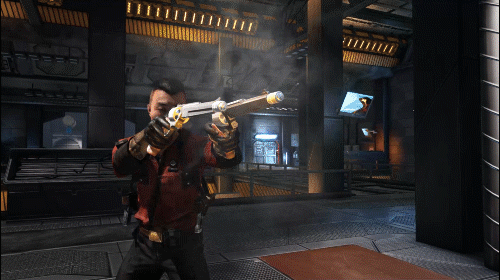 • Unique Blend Of Weaponry - From modern militaristic assault rifles, brutal improvised makeshift weapons, classic historical guns, and off the wall "Mad Scientist" weapons, KILLING FLOOR 2 has a unique blend of killing tools that will satisfy any gamer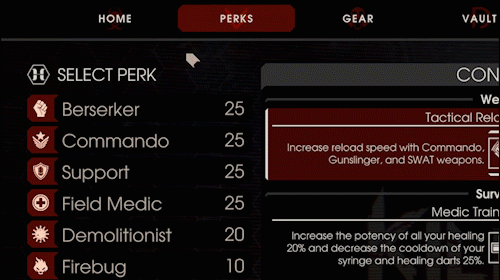 • Expanded Perk System - Perks from the original game have been reimagined with more added to the fold. All perks now progress with meaningful talent choices that amplify different play styles, giving players a progression path that is expansive and full of rewarding milestones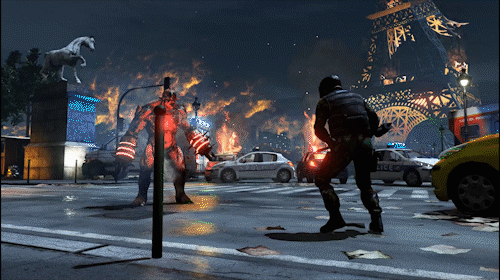 • Brutal Melee Combat - KILLING FLOOR 2 reinvents melee combat completely. Players now have control over the type of melee attacks they can perform, enabling them to deliver bone-breaking crippling attacks to Zeds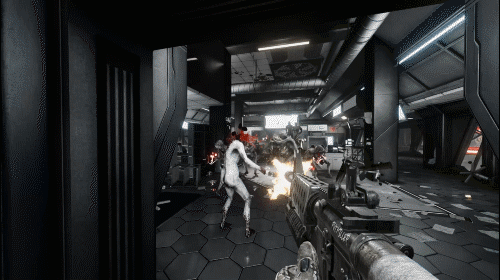 • Zed Time - Be the action hero you know you are! Zed Time returns to Killing Floor 2 better than ever, kicking everything into slow motion giving you that precious time you need to destroy the oncoming horde while watching your weapons at work in glorious high framerate
KILLING FLOOR 2 Digital Deluxe Edition adds the following to the base game:
DJ Scully character, with unique voice pack and set of face/body skins
Additional cosmetic items (each with multiple selectable variants):
"Scullyphones" headphones for DJ Scully, Mr Foster, Hayato Tanaka and Donovan Neal
3D Glasses for Ana Larive and Hayato Tanaka
Bowler Hat for Mr. Foster and Reverend Alberts
Tom Banner and the Zweihander
Classic Masterson
Classic Briar
Oisten Jaegerhorn
Anton Strasser
Killing Floor 2 Soundtrack
Killing Floor 2 Digital Artbook
AND a copy of the first Killing Floor!
For more information on Killing Floor 2, please visit the official website. To stay up to date on the latest from Tripwire Interactive, please follow the team Facebook, Twitter, Instagram, and YouTube.
About Tripwire Interactive
Formed in 2005 as a humble independent developer founded by gamers who found success in the video game modding community, Tripwire Interactive has developed and self-published multiple critically acclaimed titles in the wildly popular Killing Floor and Rising Storm franchises, which have collectively sold over 20 million units to date. The studio's latest project, Maneater, breaks new ground in the popular action RPG genre and finds players taking on the role of a deadly shark with the uncanny ability to evolve as it feeds.
Since then, Tripwire Interactive has expanded its business and now turns its experience and resources to include publishing titles spanning multiple platforms and genres from other talented independent studios. Led by John Gibson, the publishing division aims to help like-minded independent studios bring their titles to market, including Chivalry 2 developed by Torn Banner Studios, Espire 1: VR Operative developed by Digital Lode, and Road Redemption developed by EQ Games and Pixel Dash Studios.
Killing Floor©2009-2019 Tripwire Interactive. Killing Floor® is a registered trademark of Tripwire Interactive in the USA and other countries.
"PlayStation" is a registered trademark of Sony Interactive Entertainment Inc.
"Xbox" is a registered trademark of Microsoft Corporation
Latest posts by JADIRI GAMER
(see all)