Pathologic 2 is a narrative-driven dramatic thriller about fighting a deadly outbreak in a secluded rural town. You are a healer, and to save anyone, you'll have to survive in this bleak and strange world, where even food and medicine are scarce on Steam
Pathologic 2, dramatic thriller, on Steam
Ladies and gentlemen! You have little more than two weeks now before Pathologic 2 plagues Steam on May 23.  Make sure your affairs are in order and stop by to reserve your seats at the performance. You can do it today at a great discount:

10% Pre-Order Discount
10% Discount for the owners of Pathologic Classic HD
and tinyBuild fans
Not that it matters though, as the town is doomed and everyone will die in the end. But this is exactly what you aspired, isn't it?
on Steam
It usually takes a

Pathologic 2 is a narrative-driven dramatic thriller about fighting a deadly outbreak in a secluded rural town. The town is dying. Face the realities of a collapsing society as you make difficult choices in seemingly lose-lose situations. The plague isn't just a disease. You can't save everyone.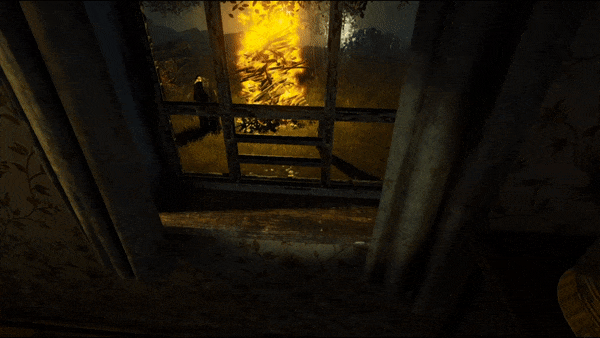 The plague is devouring the town. The chief local healer is dead, and you are now to take his place. You'll have to look for unexpected allies. The local kids are hiding something. Try playing by their rules.
You only have 12 days.

12 days in an odd town ravaged by a deadly disease.

Time is of the essence: if you don't manage it carefully, it'll simply run out. You'll have to choose how to spend the priceless minutes you have.

Survival thriller. You'll have to manage your bodily functions, offsetting hunger, thirst, exhaustion, and so on. It doesn't boil down to scavenging resources. Surviving on your own is hard; you'll have to win over allies.

An uphill battle. Managing your bodily parameters may seem bearable at first, and as time goes by, it becomes harder and harder. Your own body is only waiting for an opportunity to give up and betray you. Things are changing from bad to worse and the odds are stacked against you.

A duel with an enemy you can't kill. Your main foe is the plague itself, an incorporeal and malevolent entity that you have to defeat… without having the means to. It's more powerful and more treacherous than you can imagine.

Loot, murder, mug, steal, barter, beg… or don't. You need resources to survive, and it's up to you how to obtain them.

The fights are short, ungraceful, and vicious. They're not always lethal though. Many people—yourself included—would prefer to exchange their wallet for their life.
MATURE CONTENT DESCRIPTION
The developers describe the content like this:
This Game may contain content not appropriate for all ages, or may not be appropriate for viewing at work: Nudity or Sexual Content, Frequent Violence or Gore, General Mature Content

Free tickets (aka Steam media keys) to this bizarre show will be sent to all our friends a few days before the outbreak, on May 20th.


Useful links
Enjoy the play,
tinyBuild & Ice-Pick Lodge
PS essentially this is a press release on the fact that Pathologic 2 is up for Pre-Order on Steam. And the trailer to celebrate is shows just how strange and bizarre the game is. It also launches alongside tinyBuild's publisher sale which has the most zen and frightening livestream you will ever see. Let us know if you have any questions!
Latest posts by JADIRI GAMER
(see all)